SONY VPL-VW1000ES 4K 3D REVIEW


The Sony VPL-VW1000ES is "THE" projector of projectors. Is there a reason I can't start my Review off with the conclusion first? I won't do that here but let's just say if there ever was a projector worthy the 1000ES fits the bill. I will admit when I got the text message telling me the "Valkyrie (1000ES code name) had landed" I was nervously driving home. The box alone is huge! It did not look like the size of a Sony projector box. Hanging the 1000ES is not easy. I highly suggest a helper. My Wife Jaclyn actually assisted me. It does weigh 44 pounds and is 20.5 x 8.25 x 25.25 afterall. As impressive as it is in size and looks does the image live up to the hype? Sony is using 4K as the driving force behind the 1000ES. That and 2,000 Lumens with 1,000,000:1 Contrast! For those not familiar with the specs 4K is about 8.8 million pixels versus 2.2 which is what we normally get with 1080p. Unlike the newer JVC models (which do an E-Shift trick) the 1000ES is a true 4K projector. The Reality Creation (Sony term) dramatically enhances high definition 1080P content, allowing viewers to get the most from their existing Blu-ray Disc libraries at home. For greater versatility, it can also display FullHD 3D and 4K up-scaling of 3D movies. Using its Reality Creation it upconverts the image to 4K. It can also accept 4K being fed into it.  I have been told the scaling "engine" alone in the 1000ES costs between 4 and 5K! Once you turn it on you will see why!!! Let's get started...

As you can see it is very well packed...

The size alone is very impressive...

Same bottom as the 95, 30, 90 and 85...

Beauty is in the "eye" of the beholder!

The Chief RPA-U has never let me down.

Jumping in immediately this time I decided to start with Blu ray 2D. The pans were the best we've seen. Absolutely no judder and the image stays clear and sharp no matter how quickly they move. Of course besides panning the amount of depth to the image was the best I have seen to date as well. You could get lost in it! Never before has the "looking out a window effect" meant this much. And don't even get me started on the sharpness. Wow! Sure close ups look "sharp" on the vast majority of projectors out there these days but the 1000ES simply surpasses them all with the extra pixel count and reference 4K scaling. We had Fast Five, Riddick, August Rush, Lady and the Tramp and Drive going and the image never once wavered. Not any of the 4096 x 2160 resolution goes to waste. Even Jaclyn doesn't want to leave the theater! Now she's excitedly waiting for Clueless to come out on Blu ray May 1st so she can watch it on the 1000ES. : ) As for my settings I am listing all of them below. There are so many options it may take awhile but I am off to a good start! Checking out video games (Game pic mode is super bright by the way) on the PS3 and 360 was incredible. Lag time was very minimal. Madden 12, Apocolypse Motor Storm, House of Dead and 007 were a blast. Literally!!!

Side Note: I tried sending in upconverted 4K using Marvell's Qdeo chip both from an Integra 80.3 and Onkyo 3009. Image was terribly soft and downright unwatchable. Not that I expected it to out do Sony's scaling but should Onkyo even be marketing this? Geez!

The set up menu as you can see has so many options and features. I absolutely have had the time of my life playing with each of them. 

Going through some of the menu options I am glad to use the Black Level Low, Mid and High settings again. I missed that and last had it on my VW200. Blanking is excellent and allows you to dial the image perfectly in your screen then "Blank" out any over spill. Gamma comes with a good enough variety so everyone should be pleased. The 2.4 setting seems very much to my taste as does the 10 spot. Smooth Gradation is a new one to the latest Sony projectors. There is Low, Mid and High. So far I am liking Mid. Reality Creation has a Resolution and a Noise Filtering selection. Since most I have viewed is pristine to begin with I have it down all the way. Resolution I don't mind pumping up somewhat. Depending on if I am using Cinema 1 (Film 1) for general Blu ray viewing, Bright TF for sports or Digital for cartoon movies. The Motion Enhancer and Film Projection Modes are back! There has been a slight change with Film Projection mode as it is either on or off. The Advanced Iris under Cinema Black Pro has also been modified. You get Auto Full, Auto Limited, Manual and Off. I've been using Full for everything so far. Color Temps and Color Spaces have been revamped for better accuracy. I have been intrigued by the Color Correction setting. When engaged it optimizes mid range colors based on the color space setting. Speaking of Colors they look amazing Vivid for sports and "dead on" accurate for movies. Love them! I also like Clear White which emphasis vivid whites. I have had it on Low. I am also enjoying my screen position options. I am using position 1 with my Vutec Silverstar and 2 with my Matte white 1.4 electric screen which we use for 3D. It has been perfect each time I have went back and forth. 

Same Sony style remote. Which is great!

​As you can see there is Gamma for us all!

​This was a live action shot!!! 

My favorite section is always the NFL game settings. This year's SuperBowl though in my opinion was lower in broadcast image quality then past year's still looked excellent on the 1000ES. Especially close up shots! You could feel Tom Brady's pain as each receiver dropped his perfect throws. Maybe his Wife was right? The 1000ES does not have a Dynamic mode like past models. This time we use a picture mode called Bright TV for sports. I tweaked it by putting Motion Enhancer on High and Gamma on 10. Black Level definitely High. This creates the "Pop" we have come to love with the Sony projectors. September is only about 6 months away! Even the halftime show with Madonna did not disappoint. Of course the reference scaling was not kind with the extreme close ups of Madonna. Commercials also looked top notch. With the risk of sounding repetitive so far nothing has not!

 I want to also point out how quiet this large projector is. We were really shocked about that. Looking at it one would think it might make a noticeable sound. Not with the 1000ES. You really have to have the sound muted to hear it. The very large "grill" on the back of the body pushes heat out. The intake is up front. Speaking of Body we get two HDMI 1.4 inputs. Some how Component happend to to "survive" the cut. Then you have the 3D synce Transmitter input with LAN and even a couple of triggers. Setting up the 1000ES is very easy. Especially if you are used to Sony projectors. The motorized Zoom, Focus and Shift controls make it simple. I noticed the Focus has another notch or two left once you think you are there. This "extra" ensures you get razor sharp  "DLP" like images instead of "just" super sharp. Take the time to dial it in. You will be glad you did. On the remote (which lights up a nice blue) you have nicely placed commands. At the top the picture modes (Film 1, 2, Digital, Reference, TV, Photo, Game, Bright Cinema and Bright TV. Then direct hits for Focus, Zoom and Shift. Picture Position, Reset and Menu circle the directional pad. Aspect, Motion Enhancer, 3D, Color Space, Color Temp, Reality Creation, Gamma, Black Level and Adv. Iris are below. Lastly there are Sharpness, Brightness and Contrast on the bottom. Oh and an input, Power and Light at the very top.

 Something for everyone!!!

General DirecTV viewing I just used the TV mode. I was very pleased with the amount of depth and black levels. The sharpness again was top notch. Shadow detail was second to none. Dexter never looked so detailed. The Big Bang Theory was outstanding and clear. Whatever we watched was full of detail. I can't express again how first rate the 1000ES makes any show. 

3D just keeps getting better. The 1000ES proves that. The Ghosting was pretty much non-existent as it was with my 95ES and 30AES. The 1000ES's 3D has more depth though. Backgrounds are noticeably sharper. Motion with Enhancer engaged is phenomenol and it helps the experience be that much more immersive. Brightness was a non-factor! First time I can remember watching 3D and NOT saying it could be brighter. The 1000ES includes two pairs of glasses which are the same that come with the 95 and 30. The 3D emitter is built in just like the 95. We, just like before, really like using the Monstervision 3D glasses. They are like wearing sunglasses which are a lot more comfortable. Avatar, Despicable Me, Thor, Day of the Dead, The Lion King, G-Force, Toy Story, The Final Destination and Transformers 3 were pure eye candy. If you are still on the fence about 3D you will not be after you view it on the 1000ES!!! This is the sharpest I have seen it to date. I have always been impressed with Avatar and you will to on the 1000ES. If you get a 1000ES it would be a crime not to try 3D. It truly has added another "dimension" (No pun intended) to our Home Theater nights. If anything it is nice to have another option in which to view movies. Blu ray 3D players and 3D glasses have dropped in pricing. Movies also have. Now is as good as time as any. Especially with the Sony!

Even puppies like Hondo love the Monstervision 3D glasses!!!

So how does it stack up against the latest competition? How about against Sony's own 95ES? Well I hate to sound like a snob but it doesn't. The 1000ES is not a couple of steps above but an entire flight of stairs! It is indeed much brighter. I usually don't give out measurements but in its "torch" mode it consistently hit around 1850 and in a settled down calibrated mode around 1500. I have my 1000ES 13.5 feet back from my 120" Silverstar screen. Please do not make a purchasing decision based on my numbers. That is why I never post them but made an exception for the 1000ES.  Either way I am very happy and this is the brightest I have had. Black Levels are rich and deep and sharpness is razor sharp. Colors are the best I have seen since the VW200. Rich and strong. And btw, the 1000ES can accept deep color too. Obviously the competition can't compete with resolution. The only thing they can compete with is price...

So looking beyond the deep blue waters it is hard to imagine the future and just how much better it possibly could get from here. The 1000ES has surpassed all of my expectations. Sure many will say it is expensive but when has being on the cutting edge of technology been cheap? With the 1000ES finding the "sweet spot" is just not necassary. The front row looks just as good as the back row! Now the only "sweet spot" is either by the rest room or the popcorn machine. The term "Screen Door Effect" is now extinct with the 1000ES. The best seat in the house is any seat. The Sony VPL-VW1000ES has proved there definitely is a next level beyond 1080p. At least we will be ready when Blu ray 4K shows up. Until then we can still enjoy the first rate eye candy of the 1000ES. No matter where you sit the 1000ES puts you either in the MOVIE or at the GAME! I was just telling Jaclyn it's been awhile since I've seen a night and day difference. Probably not since 720p to 1080p. Well, here it is...

And honestly since it's upgradeable it is the perfect projector to retire with.....

EQUIPMENT USED FOR ALL OR PART OF THIS REVIEW:  

SONY VPL-VW1000ES 4K 3D Projector

JVC DLA-X70 (RS55) 3D Projector

Sony VPL-HW30AES 3D Projector

​Sony VPL-VW95ES 3D Projector, 

Onkyo TX-NR3009 pre-pro, DirecTV HR24 500, Xbox 360, PS3,Simplay EDGE GREEN Video Processor, Monster Power HTS 5100, Panasonic BDT 310 3D Blu ray player, MonsterVision 3D glasses, Sony 3D glasses, Parasound HALO A51 AMP, Antec Component Coolers, Vutec SilverStar 120.5" screen with a Carada Masquerade Masking System. Pinnacle Speakers- Center BD600, Heights BD500 OWs, Left and Right and Surrounds Super K555s and the KLCR for surround back. Subwoofers- Pinnacle Dig 600, plus four MTX Lolita Low Profiles. 7.6 Sound! Remotes: Harmony 1100. Monster M1000 Ultimate HDMI cables top to bottom.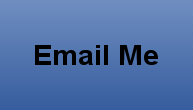 For a great source to purchase your Sony 1000ES feel free to send me an email above. Please help support future Reviews.   : )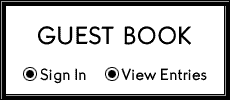 Thanks for reading my Review. I appreciate all the love and support I receive from fellow hobbyists. Without you I wouldn't do it. Thanks to Jaclyn for putting up with my "habit." If you are interested in seeing the 1000ES drop me a line and I will be more than happy to demo it for you... -> -> ->

The textured flat black look blends nicely into to the dark. Nice!

The following chart is my basic settings so far. Of course they are not gospel and can be used as a nice starting spot. Screen and room differences always come into play. Take the time to tweak your settings and you will be rewarded. For 3D I am now using REFERENCE PIC MODE which has been tested to be the brightest. The 3D settings have their own mode and when engaged (the 1000ES receives a 3D signal) it automatically flips into it. Each input retains the sames settings...

<- As you can see new (for Sony) is being able to change the HDMI Range. Love this flexibility! 

As you can see it does look like a spaceship or a giant robot head and yes maybe even like Darth Vader's helmet! I like to think of it as a space station (Death Star) hanging from the ceiling. Either way it is very impressive!!!

 <-Now if we only could get the 1000ES to cook as well...

Leggo can't understand why ->

Rocco is so mesmerized by the

amazing image of the 1000ES!

​The 1000ES "Taking Off" so quietly and elegantly!

The 1000ES "Taking Off" so quietly and elegantly!

The 1000ES "Taking Off" so quietly and elegantly!

CLICK HERE TO GO BACK TO MY HOME PAGE!